DON'T MISS
http://www.freepressjournal.in/fpj-initiatives/will-budget-2017-change-the-colour-of-money/1014480 Budget 2017 -- many unanswered questions — By RN Bhaskar | Feb 07, 2017 08:05 am Photo by B. L. Soni Budgets in India get dissected ad infinitum....
LATEST NEWS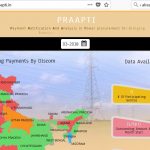 https://www.moneycontrol.com/news/business/comment-praapti-transparency-or-tokenism-you-decide-2606461.html PRAAPTI looks and sounds good, but could be plain tokenism RN Bhaskar Late last month, R.K.Singh, minister of state  in charge of power, launched the PRAAPTI...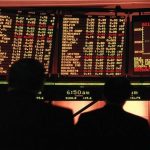 https://www.moneycontrol.com/news/business/markets/comment-the-disruption-in-financial-markets-has-already-begun-2602991.html Financial markets are getting disrupted RN Bhaskar - Jun 18, 2018 Last fortnight, in a letter that Uday Kotak, managing director Kotak Mahindra Bank, sent out...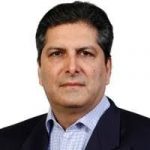 https://mmb.moneycontrol.com/forum-topics/stocks/bpcl/thread-message-63296227-65096227.html The IBC will remain a continuous learning process for the next 2-3 years In an interview, Vakil said that the learning process and tweaks to...
POPULAR ARTICLES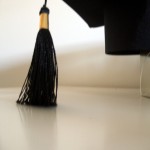 R N Bhaskar 27 July 2015 Cut through the hype that governments like to spin out. You then realise that India's growth story is quite shaky....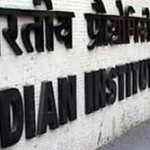 http://www.dnaindia.com/analysis/column-frenetic-quest-for-talent-2029427 IITs - Frenetic quest for talent Monday, 27 October 2014 - 6:38am IST | Place: Mumbai | Agency: DNA | R N Bhaskar As India refocuses...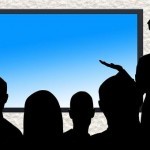 http://www.firstpost.com/india/the-resurrection-of-class-tests-for-schools-to-improve-the-annual-filtering-of-students-needs-to-be-restored-urgently-2718716.html Last week, the Union ministry of Human Resources Development (HRD) stated that it was drafting an amendment to the Right to Education (RTE) Act,...
LATEST REVIEWS
http://www.firstpost.com/business/how-to-protect-indias-agriculture-sector-from-over-zealous-govt-functionaries-3435752.html Pulse of the nation - V Pulses and some simple ways to protect India's agriculture Part I – Introduction. Misplaced fallacies. Part 1I will talk about why...