DON'T MISS
Why is MIDC silent? For Part I see here (http://www.asiaconverge.com/2016/07/extortion-land-grab-navi-mumbais-midc-part-i/) Legally speaking, MIDC (Maharashtra Industrial Development Corporation) properties are 'notified' territories.  This means that nobody can...
TECHNOLOGY
Crony capitalism has left public sector banks weak. Depositors'interests have been jeopaqrdised.
LATEST NEWS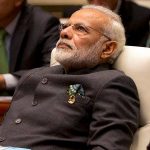 http://www.freepressjournal.in/analysis/look-up-mr-modi-the-sun-is-shining/1152421 Rooftop solar can help create around 83 million jobs — By RN Bhaskar | Oct 12, 2017 07:56 am Mr. Modi's biggest headache is creating jobs.  Look at...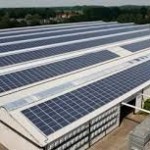 Source: http://www.moneycontrol.com/news/business/economy/the-electrifying-plan-that-would-create-83-million-jobs-from-solar-energy-2410301.html Decentralised, cluster rooftop solar could trigger employment growth in India RN Bhaskar - Oct 11, 2017 04:20 PM IST The key reason for not creating...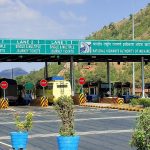 Source: http://www.moneycontrol.com/news/business/economy/for-whom-the-roads-toll-and-for-whom-they-dont-2408275.html Road toll stations have done well; but they could do better For whom the roads toll, and for whom they don't RN Bhaskar -- Oct...
POPULAR ARTICLES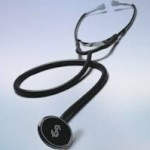 http://www.dnaindia.com/money/report-policy-watch-overseas-medicare-for-bureaucrats-a-terrible-retrograde-decision-1971679 IAS officials to get 'classified' health benefits In September 2013, the government of India stunned most common people with the announcement that the top officials... Talk to high net worth individuals (HNIs) and non-resident Indians (NRIs). They express tremendous anxiety over the provisions of the government's new piece of...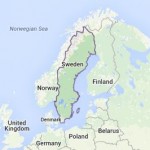 http://www.freepressjournal.in/business/india-and-sweden-trying-to-take-their-sambandh-to-next-level/1117582 India-Sweden ties to grow stronger — By Rahul Nayar and R N Bhaskar  | Aug 08, 2017 09:44 am Shortly after India's independence in 1947, Sweden recognised...
LATEST REVIEWS
The FPJ-IMC Forum presents a Panel Discussion on Solar Power: The Agony & The Ecstasy held at the IMC, Mumbai, on 10 June 2016 http://www.freepressjournal.in/fpj-imc-forum/spotlight-on-solar-energy/871958 A pdf copy of...